Fancy watching loads of free movies and TV shows in HD for free? Enter Kodi – Genesis…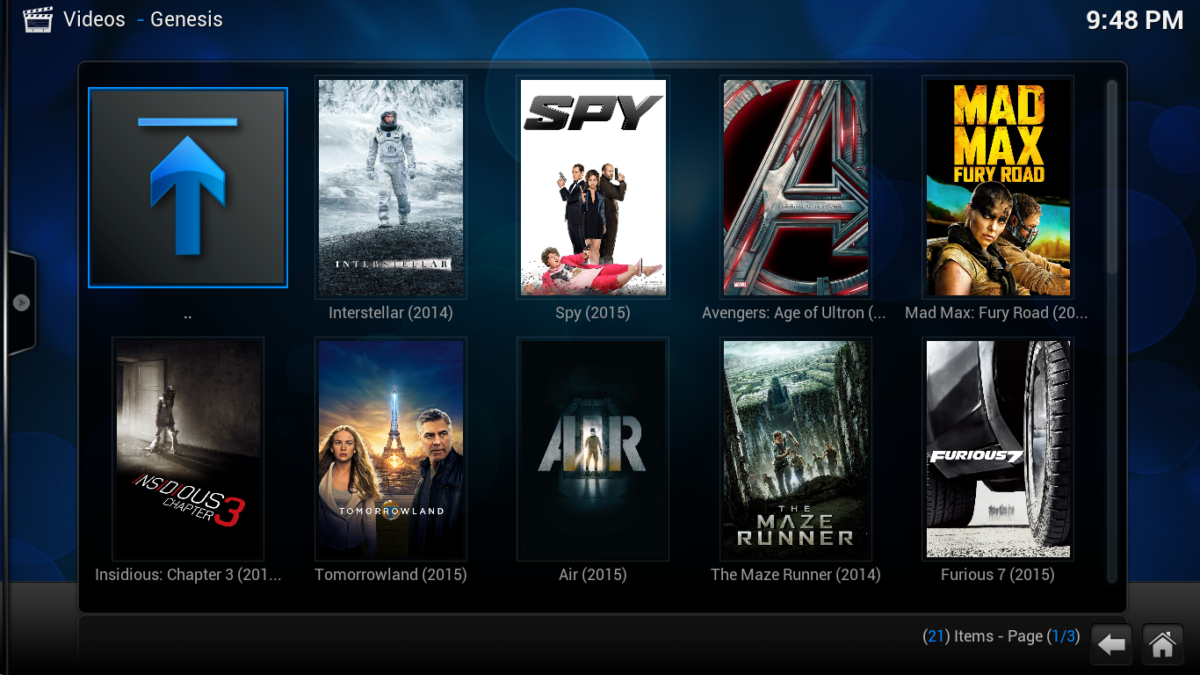 PLEASE NOTE THAT YOU ARE PROBABLY BREAKING THE LAW BY USING KODI STREAMING SERVICES, THIS BLOG POST IS OLD AND GENESIS NO LONGER WORKS AS WELL AS IT ONCE DID, TAKE THESE INSTRUCTIONS AS INFORMATION ONLY – I DO NOT CONDONE THE USE OF KODI OR ANY OF IT'S PLUGINS THAT MAY BE USED FOR ILLEGAL STREAMING. THIS POST WILL SOON BE TAKEN DOWN.
Kodi and Genesis together form a formidable combination that allow you to stream movies and TV onto any device. Kodi is a media player and Genesis is an Add On which allows you to have access to a number of sources for streaming all this good stuff.
So that's the intro, here's how I first came across it. A while ago I discovered XMBC through a friend (now renamed to KODI) which is media center similar to Microsoft Media Player but better.
As already mentioned the great thing is Kodi can also stream the latest movies (even ones still in the cinema), Sky Movies and all the TV & box sets you can handle all for the cost of FREE. Yup that's right Kodi is free so you don't need to pay a thing. There are lots of boxes that you can buy from Ebay and Amazon which have it preinstalled and if you go down this route you will have to pay for the box but that's it. I'm pretty sure that by law you are not allowed to sell Kodi with the Genesis add on already installed,  perhaps with instructions on how to do it yourself (and please correct me if I'm wrong), the people breaking the law would be the people sharing the seed file of the movie, except that similar to torrent files it is split into small chunks so not source has all of the parts together which means no single source is sharing the full movie. You don't see this of course, you just get the final stream.
There are different quality streams including 1080HD which is fantastic, the quality is easily as good as anything you would get from Netflix or Amazon Prime in my opinion.
I normally focus on the three main areas that I target for client based SEO (I'm an SEO Consultant) these are (SEO Liverpool, SEO Chester & SEO Wirral) but today I've decided to do a blog post to show you exactly step by step how you too can get free movies & TV, trust me it's easy peasy even my 8 year old son has it installed.
It can be installed onto these platforms (meaning that you can install it onto your desktop computer, your laptop, your iPad, your Android tablet, your phone or anything else that has one of the following Operating Systems on it: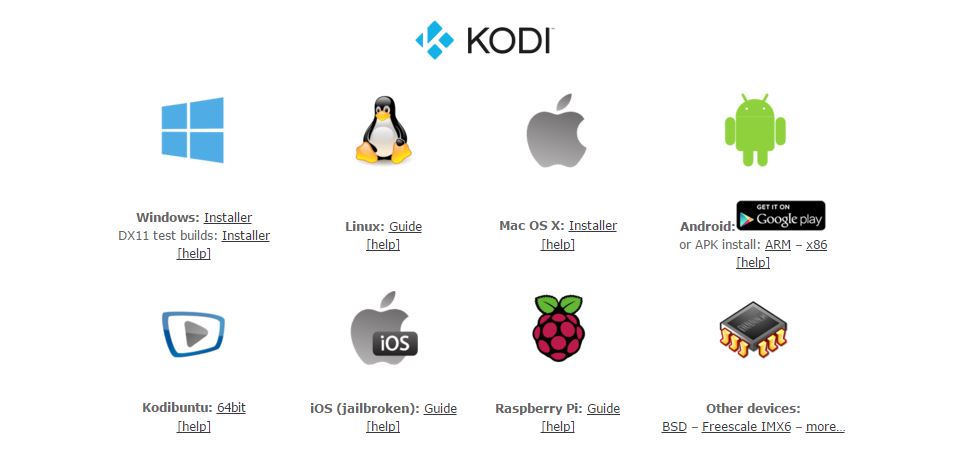 Let's go:
STEP 1
Install Kodi by downloading it here and remember that Kodi is free you don't need to pay for anything:
STEP 2
Start Kodi up and then select SYSTEM > File Manager you can see this in the screen grab below. Your screen colours may be different to mine if you are using a different theme for your installation.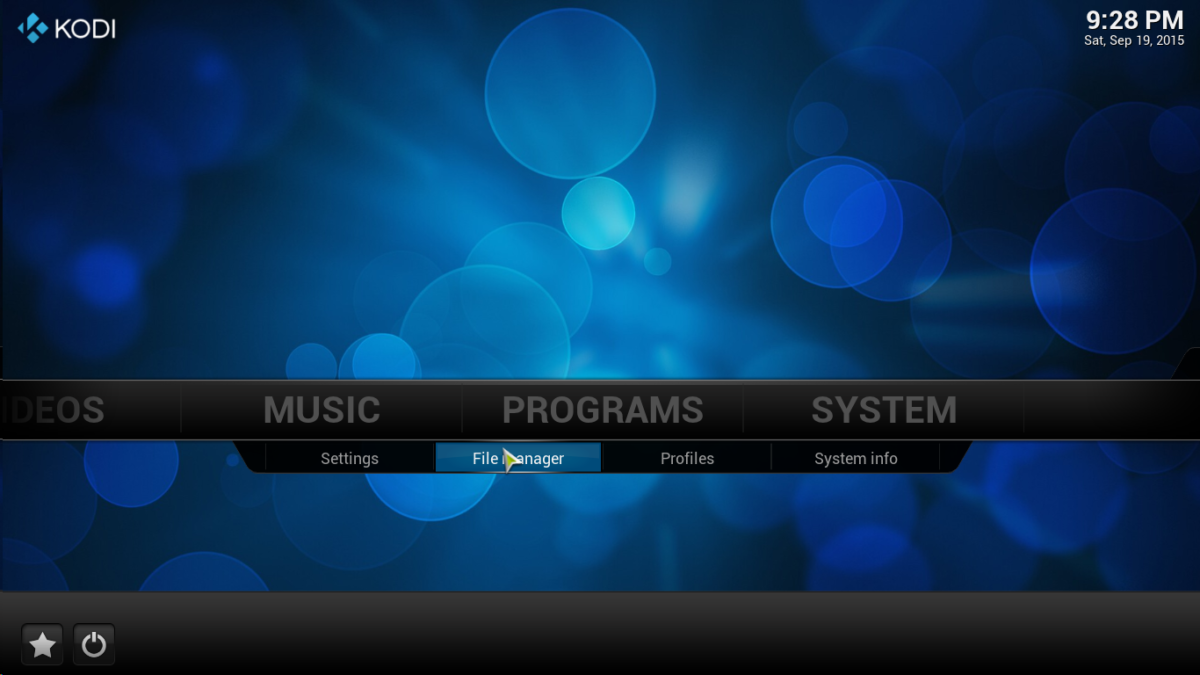 STEP 3
Select "Add Source" from the menu. See the image below for an indication of this:
STEP 4
Make sure you select "None"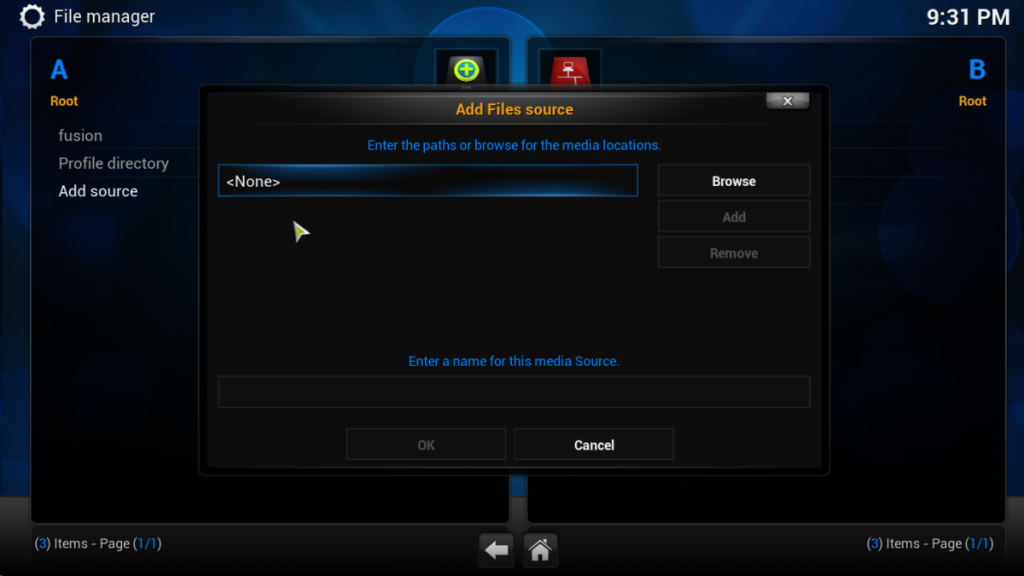 STEP 5
This will open up a keyboard where you can enter some information. Type the following website in exactly as it appears here: http://kodi.metalkettle.co then press done.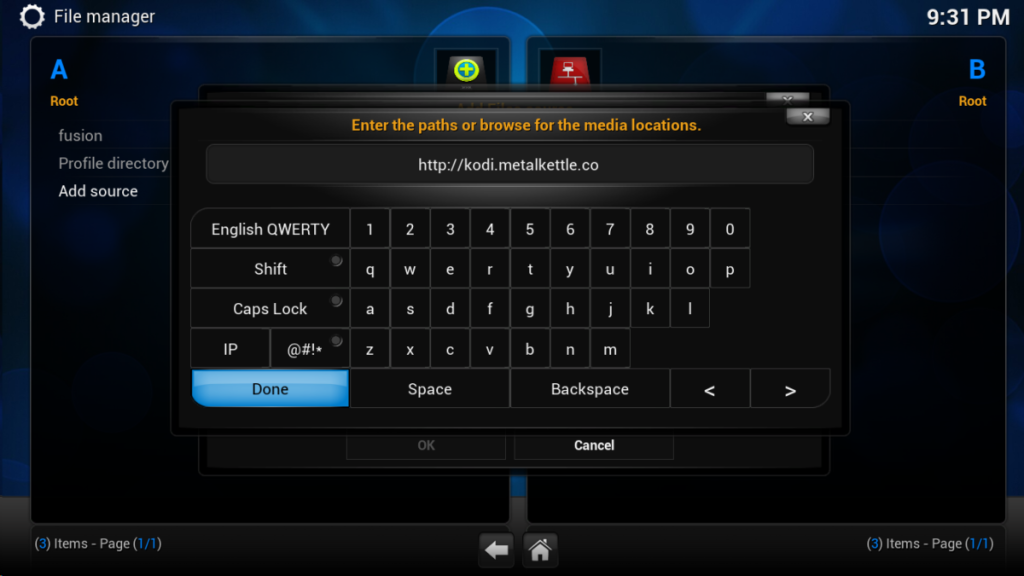 STEP 6
In the box that you will now see with the caption "Enter a name for this media Source" type in here whatever you like but I suggest My Repo this is so you can find it later.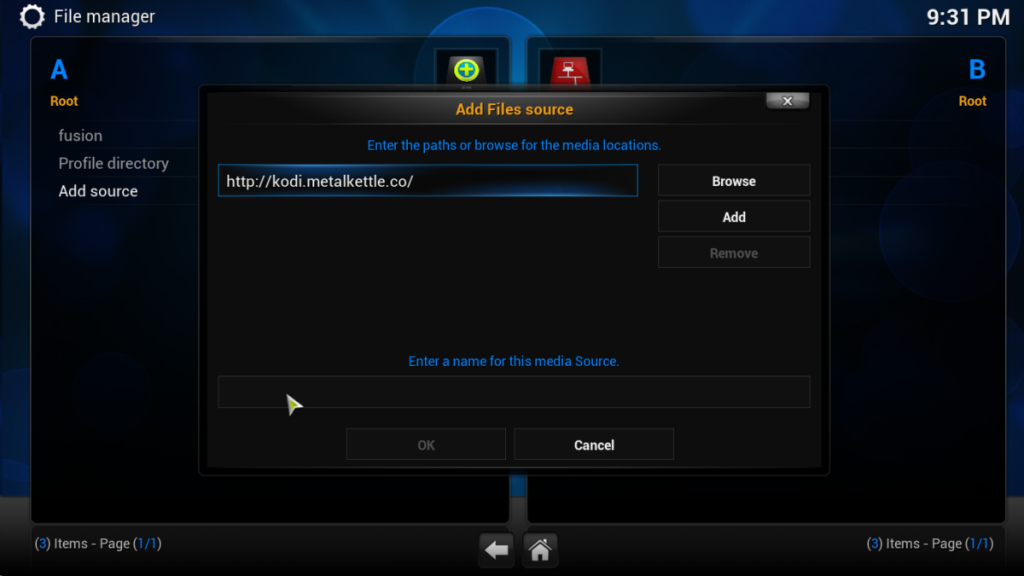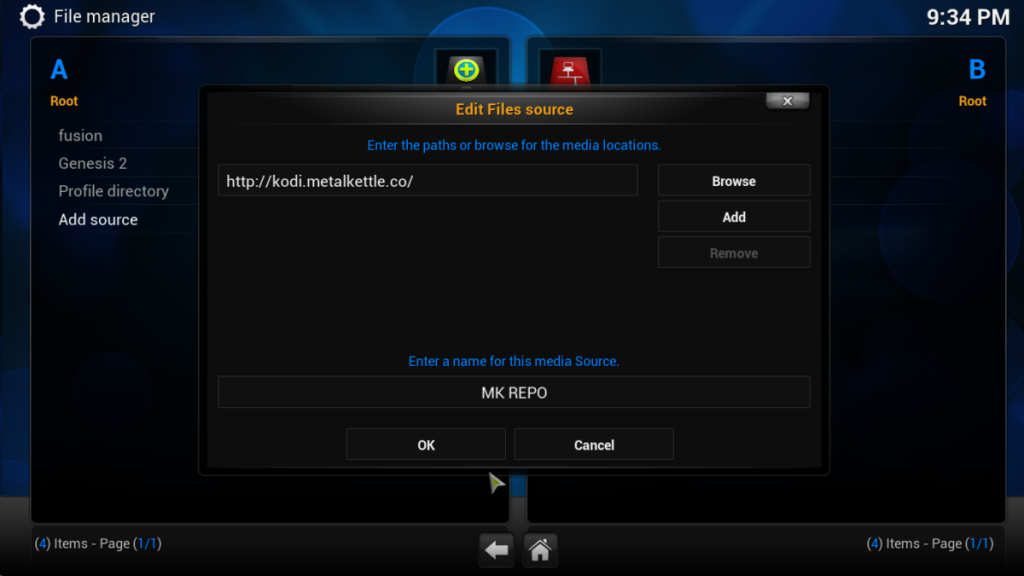 Ok we're nearly there, now there's just a few more steps so let's go to page 2 (just click to carry on with the tutorial)…