Fancy watching loads of free movies and TV shows in HD for free? Enter Kodi – Genesis…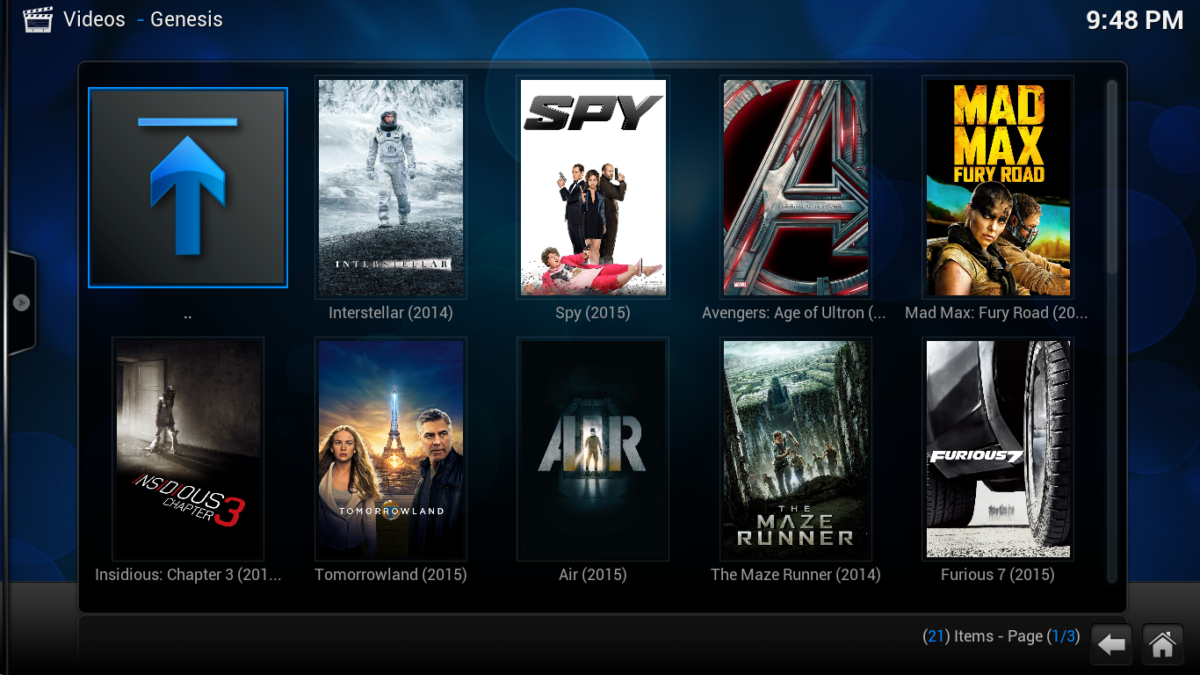 PLEASE NOTE THAT YOU ARE PROBABLY BREAKING THE LAW BY USING KODI STREAMING SERVICES, THIS BLOG POST IS OLD AND GENESIS NO LONGER WORKS AS WELL AS IT ONCE DID, TAKE THESE INSTRUCTIONS AS INFORMATION ONLY – I DO NOT CONDONE THE USE OF KODI OR ANY OF IT'S PLUGINS THAT MAY BE USED FOR ILLEGAL STREAMING. THIS POST WILL SOON BE TAKEN DOWN.
Kodi and Genesis together form a formidable combination that allow you to stream movies and TV onto any device. Kodi is a media player and Genesis is an Add On which allows you to have access to a number of sources for streaming all this good stuff.
So that's the intro, here's how I first came across it. A while ago I discovered XMBC through a friend (now renamed to KODI) which is media center similar to Microsoft Media Player but better.
As already mentioned the great thing is Kodi can also stream the latest movies (even ones still in the cinema), Sky Movies and all the TV & box sets you can handle all for the cost of FREE. Yup that's right Kodi is free so you don't need to pay a thing. There are lots of boxes that you can buy from Ebay and Amazon which have it preinstalled and if you go down this route you will have to pay for the box but