VERY IMPORTANT:
If you choose to follow my example then I strongly advice you to:
Take a full site backup before making ANY changes.
Fully check the functionality of your website after every single change you make. Using these plugins can break your site so it is important to see not only the effect in terms of optimisation but also of if they prevent things like sliders from working or other parts of your website to malfunction.
GZip Ninja speed compression
https://wordpress.org/plugins/gzip-ninja-speed-compression/
GZip Ninja speed compression is a great plugin which often compliments W3 Total Cache nicely. On this occasion W3 Total Cache didn't seem to respond positively to the changes I was making so rather than have it bloat out the plugins section, I simply removed it.
Here are a couple of before and after screen grabs for the GZip Ninja speed compression plugin obtained from Google Page Speed Insights:
BEFORE
AFTER
As you can see there was certainly some great improvement but this can be taken further by also using the following plugin.
Leverage Browser Caching Ninja
I put this plugin on because the total cache plugin in this instance did not improve our score on tools.pingdom.com (see the previous page)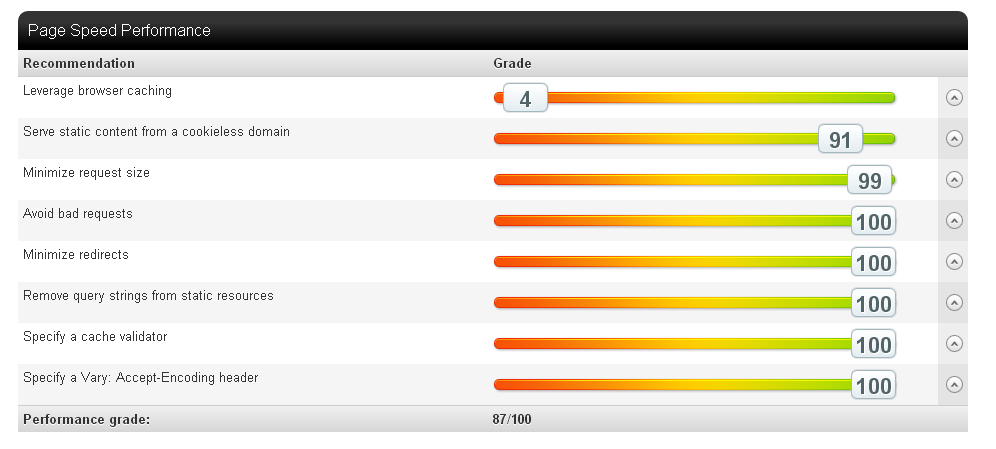 Here is a screenshot AFTER I installed the "Leverage Browser Caching Ninja" plugin: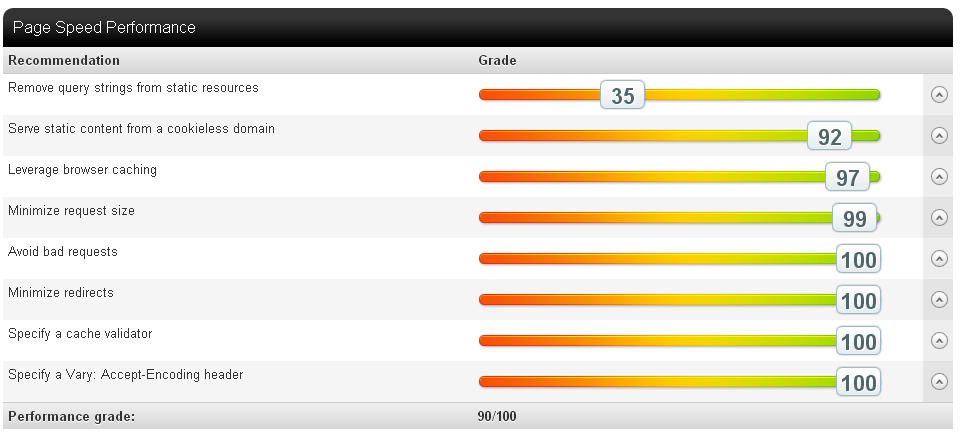 You can see that the browser caching issue has gone away, however it has affected "Remove query strings from static resources" negatively.
I can also see that Google Page Insights is showing:
which is great! More importantly the website is still fully functional and has actually sped up.
An important point to bear in mind during this process is that the point of this exercise is to improve the User Experience (UX) and not just to check another box for Google.
Remove query strings from static resources
"Remove query strings from static resources" – in this example I am now left with this problem.
There are a number of plugins that you could choose from but my tool of choice after much testing is Query Strings Remover
Here are the results after installing that plugin: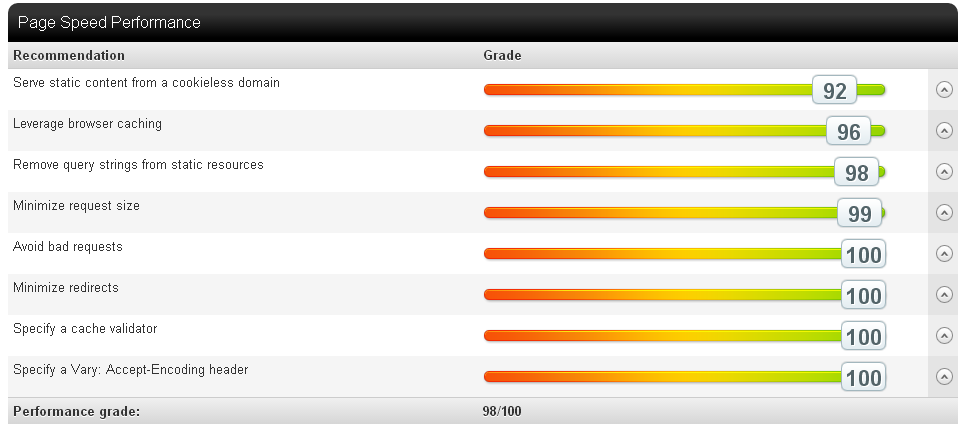 and once again the website is fully functional and the overall User Experience (UX) seems great.
There is still the matter of the low mobile speed to consider:
looking at the reasons for this gives us:

To combat this I normally manually "minify" the scripts, if (as in this case) I am using a WordPress platform then I do this using the W3 Total Cache plugin, when it is another platform or a static website then I do it online tools which are easily found through a quick Google search.
In this instance every script that I put into the minify plugin either did nothing to change the speed or it actually broke the website. For this reason I would now turn my attention to the image optimisation.
Image Optimisation
There are plenty of ways you can do this such as http://www.imageoptimizer.net/Pages/Home.aspx but for me my tool of choice is Faststone Image Resizer. I have used this tool for more than 10 years for a variety of purposes, it's free and fantastic!
So our next step is:
Connect to our website using FTP (I use Filezilla)
Identify and download the images according to the Google insights tool
Make a backup of the downloaded images
Resize them without losing quality
Using FTP re-upload them to their original location, refresh your website and check to make sure there has been no compromise on image quality or behaviour.
Re-check Google insights to ensure that those images are now eliminated from the negative list.
The results?

Now at first these may not seem that great but to put it into perspective here are my clients competitors metrics who are currently sat in the #1 position in Google for their target keyword:
And to put this into further perspective, here are the page speed metrics from Google.com:

Further info
I mentioned earlier about the server response time.
There are always going to be other factors such as the theme being used which will hinder perfect optimisation but on this occasion I also noticed that the server response time was 6 seconds which is ridiculously slow.
My solution here is to port the whole site onto new super fast hosting for my client. I will be doing this soon as I am awaiting their sign off but I'm very confident that I can improve their site speed further once this has been done.