If your company targets a national (or international) audience then the SEO strategy differs from local SEO.
I'd love to get your company traffic growth like this:

and an increase in keyword visibility like this: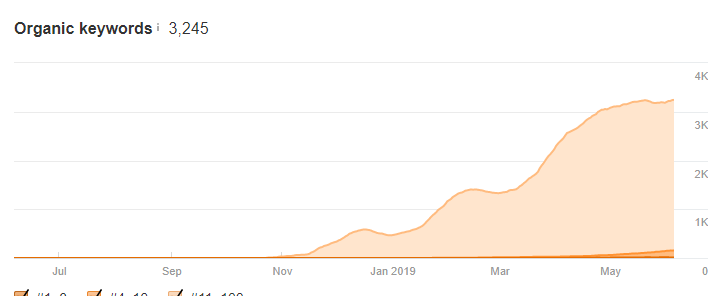 I can help with any technical aspect of your SEO, I can also grow your organic traffic and with more traffic you increase the chances of sales.
If you want me in your corner then please just use the contact form below, I do have a few rules though as I won't work with just anybody:
I don't work with startups. Ideally you will have a website that has been around a while and a brand that already has a strong presence.
I won't work with free websites like Moonfruit or Wix, they're just bad for SEO. I can help you move to a better platform though.
Most of my clients are now my friends having been with me for many years, I like who I work with so it's important we get along.
Pricing
My national SEO prices start at £500 per month but will increase due to how competitive your market is and how much budget you can throw at your SEO.
National SEO is best targeted using a content marketing strategy which means if you have a bigger budget then I can grab more organic traffic quicker for you.
I don't limit the keywords I target, my goal is to smash your SEO traffic out the park. I'll make recommendations to you and you tell me how much you can spend, if you can only spend £500 then results will still come but may take longer.
Get in Touch